Haines High Top Canvas Shoes –  A Stylish and Comfortable Shoe for Any Occasion
Looking for a shoe that combines comfort and style? Look no further than our Haines High Top Canvas Shoes ! The shoes is designed to provide maximum comfort, thanks to their soft canvas material and cushioned insoles. They're perfect for everyday wear, whether you're running errands, hanging out with friends, or going for a walk in the park. The high-top design also provides added ankle support, making them a great choice for more active pursuits like hiking or playing basketball.
The Perfect Shoe for Any Lifestyle
Our Haines High Top Canvas Shoes is the perfect choice for anyone looking for a shoe that's easy to wear and care for. They're lightweight and flexible, so you can wear them for hours without feeling weighed down. And because they're made with canvas, they're easy to clean and maintain. Just toss them in the washing machine and they'll be as good as new! Whether you're a busy parent, a student on the go, or just someone who appreciates the convenience of easy-to-care-for shoes, our High Top Canvas Shoes are the perfect fit for your lifestyle.
Haines
Product details of Haines High Top Canvas Shoes :
Canvas upper and rubber out-sole for traction and exceptional durability
Full canvas double sided print with rounded toe construction
High quality outsole for traction and exceptional durability
Material:

Top : Canvas
Lining : Mesh
Insole : molded EVA
Outsole: Rubber

high cut canvas shoes size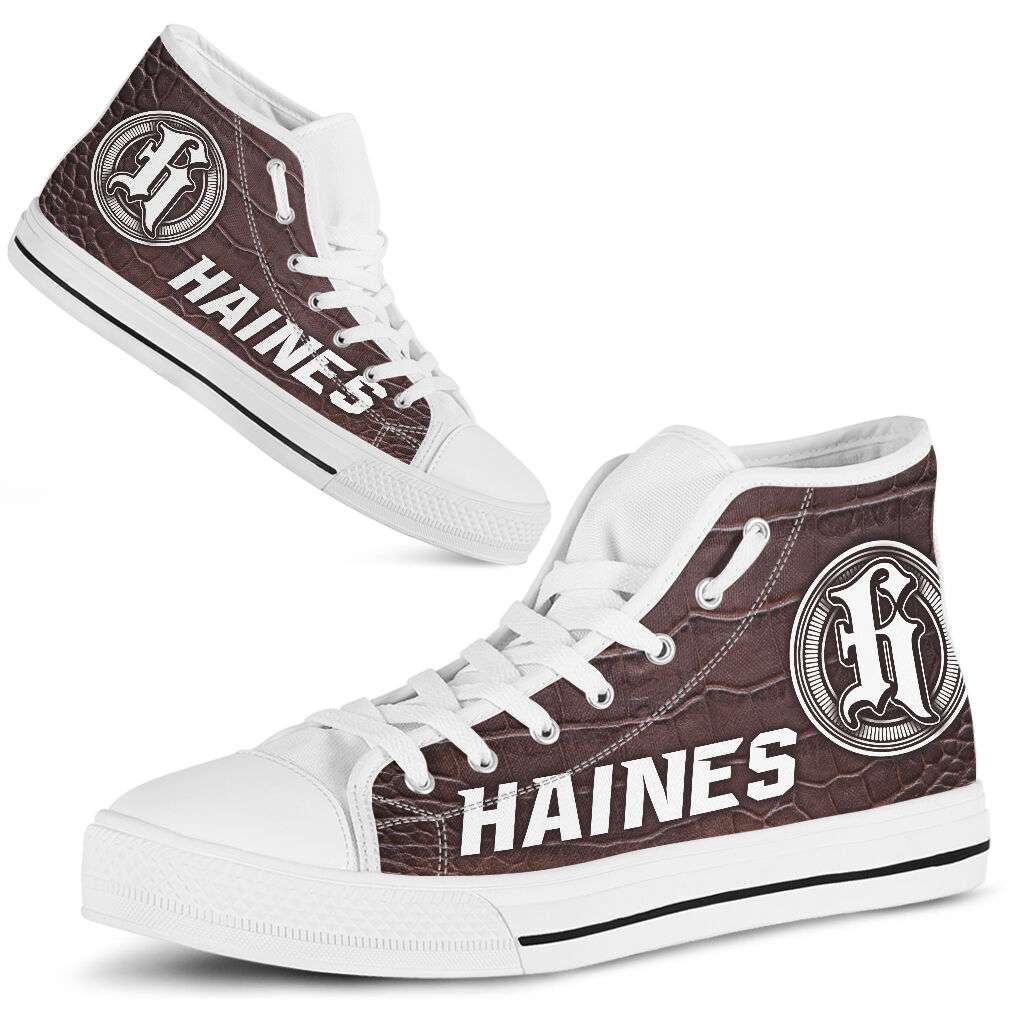 ,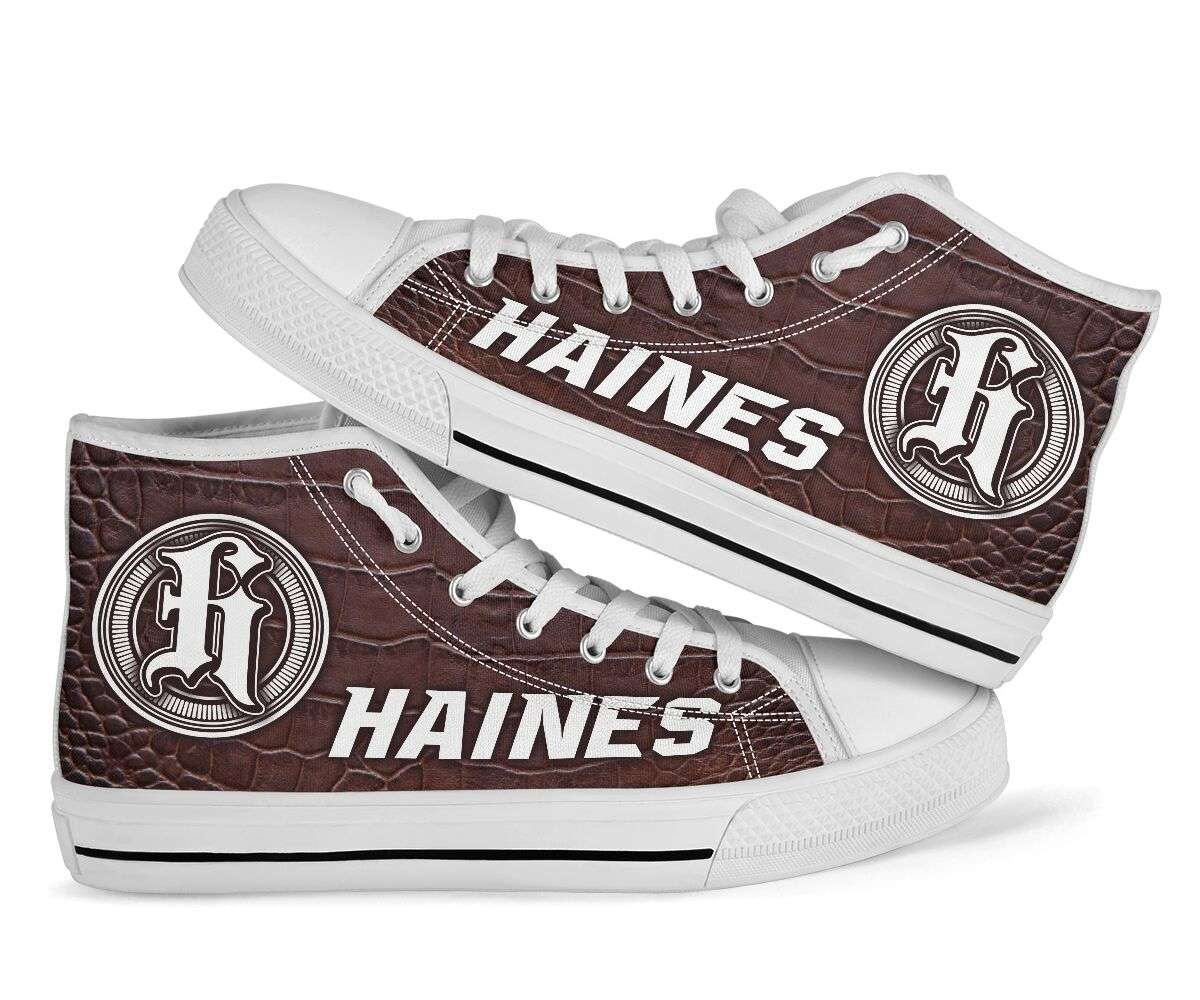 ,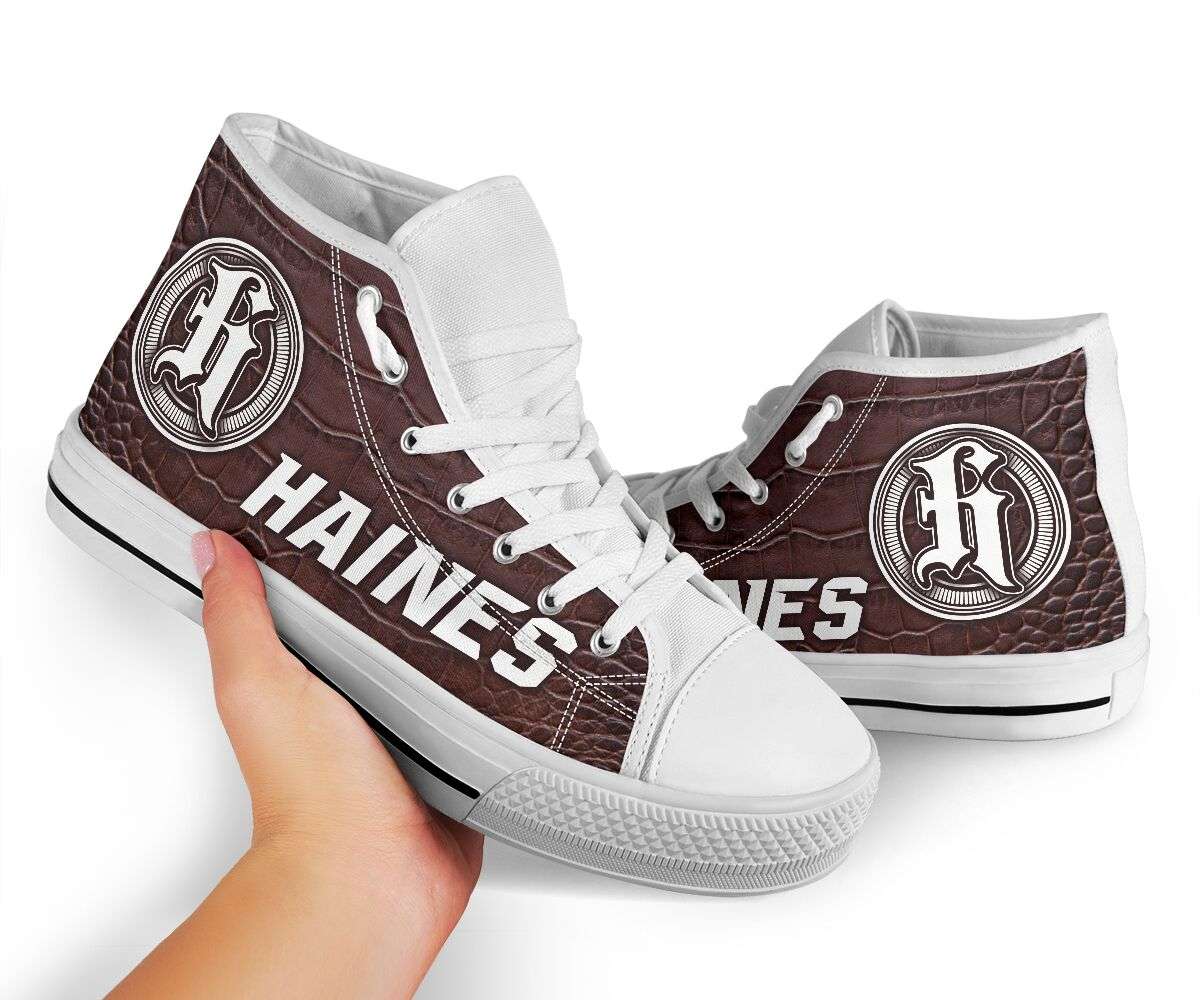 ,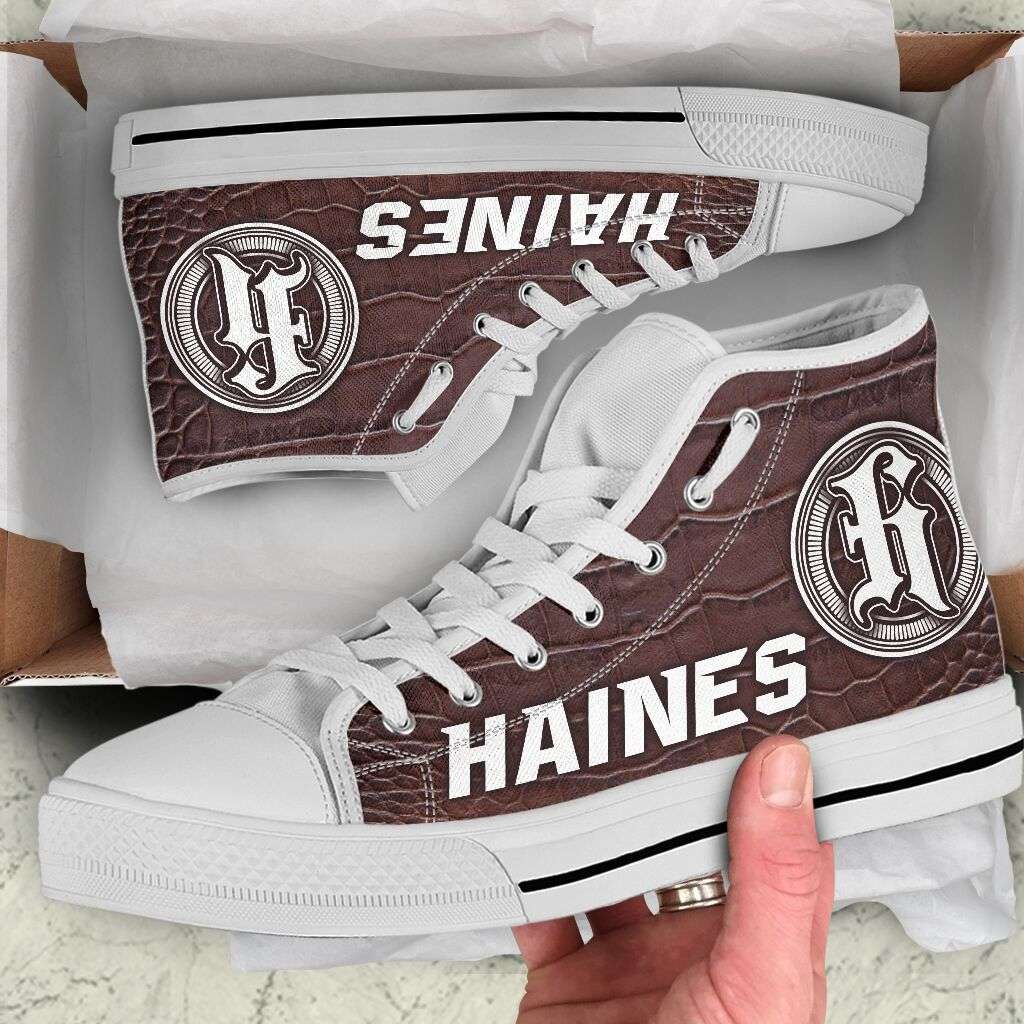 Please Note: Before ordering, please carefully compare your size to our size chart. Thank you !